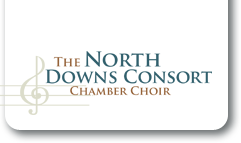 © The North Downs Consort - Registered charity number: 282466







Join . . .
North Downs Consort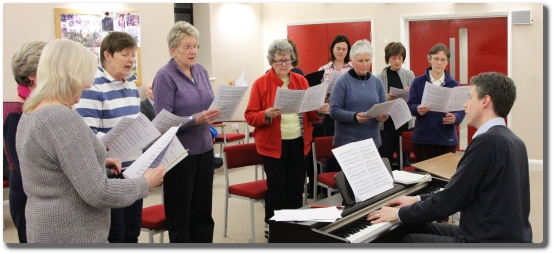 Join The North Downs Consort
As a chamber choir we aim to have around 20 - 30 singers, and we currently have vacancies for singers in all voices especially tenors.
If you would like to join us, please contact the Chairman - Jan Hamling. (see our Chairman and Committee page for email links).
We do not normally ask new singers to 'Audition' but hope that you may come to a rehearsal or two to find out more about us.
All singers are periodically given a 'Voice Assessment' by the Music Director. This is a very positive experience and each singer is given valuable feedback on their voice, technique, sight singing, etc. It also helps the Musical Director to decide who would be capable of singing solos in concerts. It is NOT an audition!
We are a friendly group, and we really enjoy our singing!