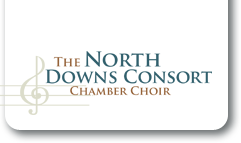 St. Paul's Church
Woldingham
St. Paul's Church
St. Paul's is a fairly small church with a very friendly atmosphere and good acoustics for choral singing.
Designed by the architect Sir Herbert Baker, St. Paul's is arguably his finest church in England. St. Paul's is a Grade II listed building, and was built and consecrated in 1933. The traditional design and facing in Kentish ragstone give the impression that the church is from an earlier period. Built as a memorial to Lord Inchcape, Chairman of the P&O shipping line, many of the features inside the church were designed to reflect his maritime interests. The east and west windows are the work of Douglas Strachan of Aberdeen. The fine organ was built by Harrison of Durham.
The adjoining church room, with an exterior in the same style as the church, was completed in 2007. It has modern facilities and this is the venue for the Consort's weekly rehearsals as well as for refreshments to be served during concerts.
Address: St Paul's Church, Croft Road, Woldingham, Surrey, CR3 7EN.

© The North Downs Consort - Registered charity number: 282466